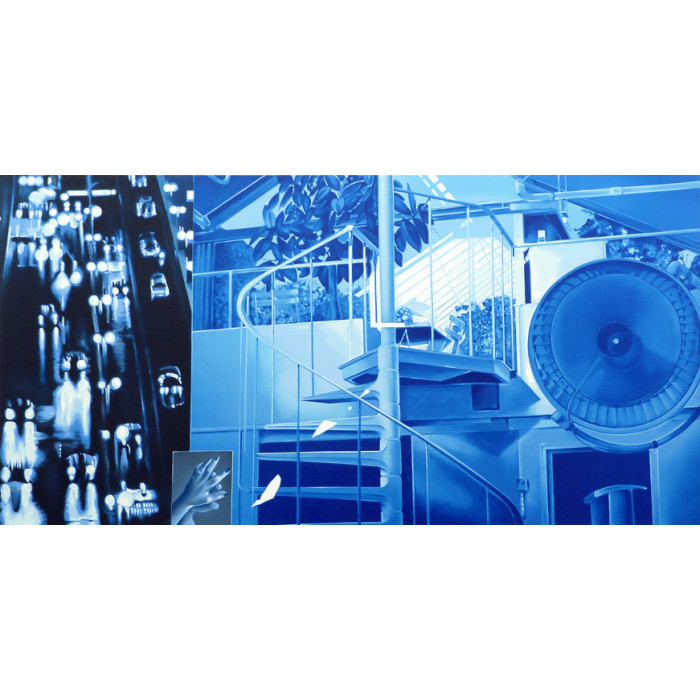 Jacques MONORY - Highway to home
Availability: This product is no longer in stock
New product
Jacques MONORY (1924)
Original handsigned Screenprint
Pencil signed Serigraph Numbered 9/190
Size subject : 40 x 80 cm
Size Paper : 56 x 90 cm
Date : 2000
Jacques Monory
is a French artist born in 1924 in Paris and died in 2018.
After training as a painter and decorator at the School of Applied Arts in Paris, Jacques Monory works for ten years at a publisher where he is in contact with the world of photography that will greatly influence his work as a painter later.
In the mid-1960s, he became one of the founders of narrative figuration. This artistic movement is very inspired by cinema and photography with the idea of ​​representation of the duration, the idea of ​​telling a story with an image. In Jacques Monory the colors are frank, cold, usually in a shades of blue, the representations express a certain violence, a harshness of the situation. Several images can appear on the same board as movie sequences on the same image.

Many of his works are featured in many museums around the world.