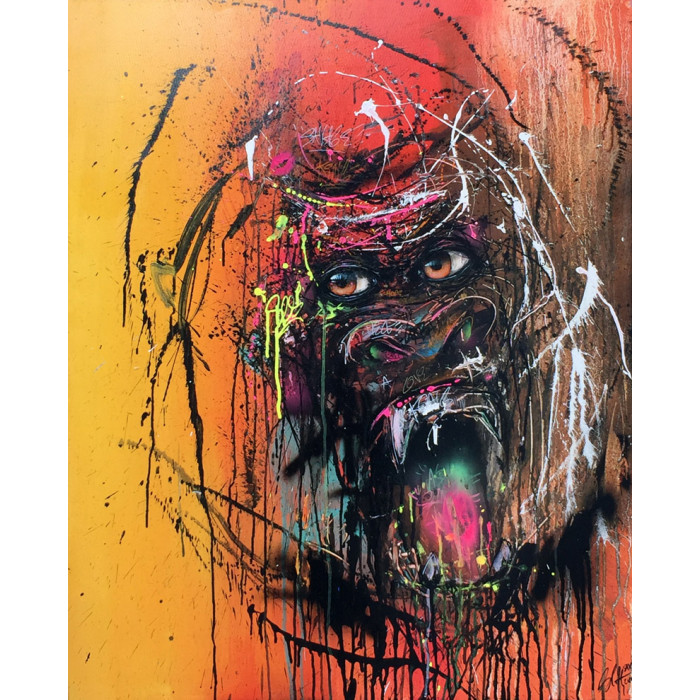 Monkey
Availability:
New product
SAX
Acrylic on canvas 
Handsigned.
Size : 100x81cm
"
From the jungle to the city to the abyssal depths of the ocean, my works explore the relationship between man and his environment.
Through various forms of expression such as street art, painting on canvas or sculpture, the imaginary and poetry meet to make it visible in all colors ...
My inspirations vary from time to time but are often related to themes such as the environment, childhood or pop culture.
"
Sax, 2019