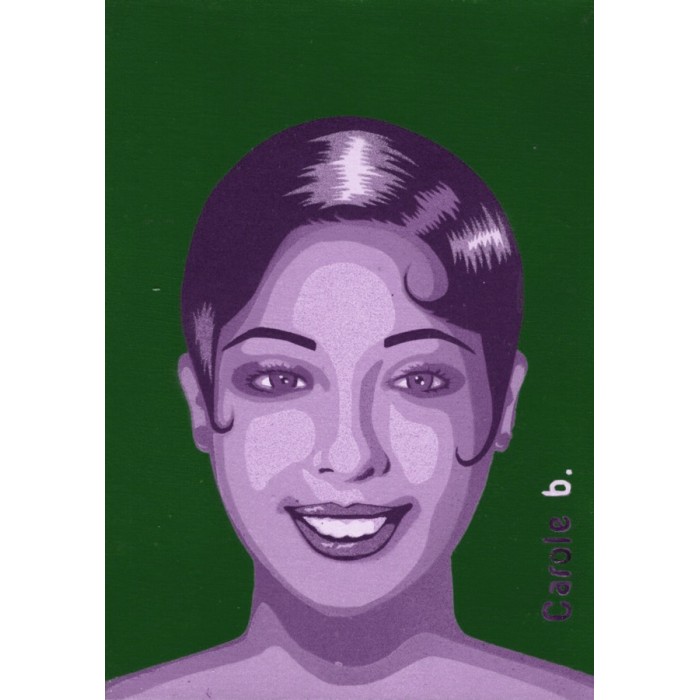 Josephine Baker
Carole Josephine Baker 58
Availability: This product is no longer in stock
New product
/// CAROLE B. ///
Acrylic painting on paper made with stencil.
Quantity of stencil not limited but all are different.
Each work is therefore unique.
Size 21x14.8cm.
Acrylic spray paint, varnish, on paper, numbered, signed on the back.
Original and unique artwork.
/// Biography of Carole B. ///
Her studies and her work force her to put aside her passion for about 10 years, until 2016: one of her artist friends pushed her to grab again her scalpel and to show her work in an exhibition. The success of this first exhibition gave her the confidence to keep on creating and regularly get awards and public recognition. This is because of her taste for challenge that she decides one day to try out collage, through an original technique: paper cutting collage.
The further she goes in art, the more her technique and her complex personality show through her subtle and glamour art, with a dash of humour. ( © Carole B. )