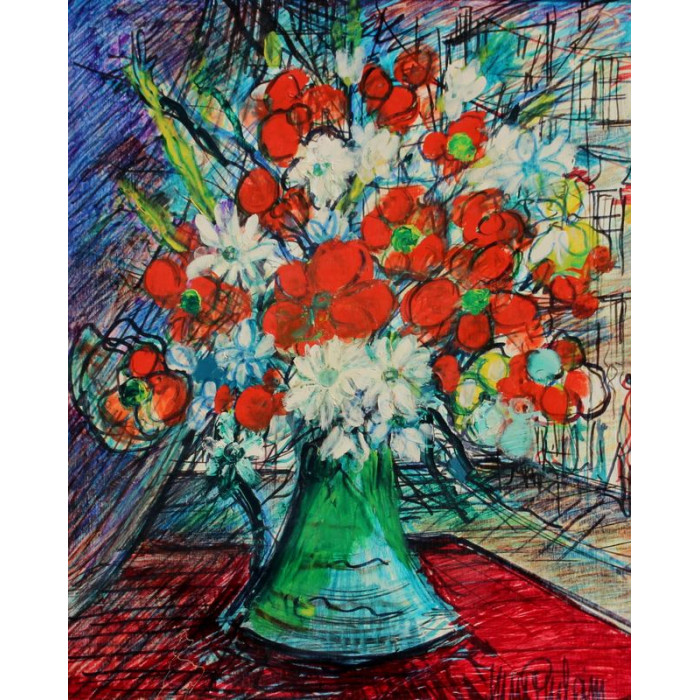 Michel Marie POULAIN - flowers of Juillet 14th
Availability:
New product
Oil on panel.
Original artwork.
Sizes: 65x54cm.
Titled and coutersigned on the back.
Signed bottom right.
Michel Marie Poulain
 Painter born in 1906 and died in 1991. 
A transgender artist, born a man, he served as a non-commissioned officer and was a prisoner of war in a stalag from which he escaped in 19411. He chose to live under the guise of a woman and became a model among the great couturiers and cabaret dancer. 
A recognized painter, Michel Marie Poulain participated in the Salon d'Automne and the Salon des Indépendants. She lived for several years in Montmartre before retiring to the south of France, in Cannes, where she had her own art gallery presenting her own paintings. His friends were Colette, Cocteau, Jean Anouilh ...  His works can be found in the Museum of Cagnes-sur-Mer, Eze, and the National Museum of Modern Art in Paris.