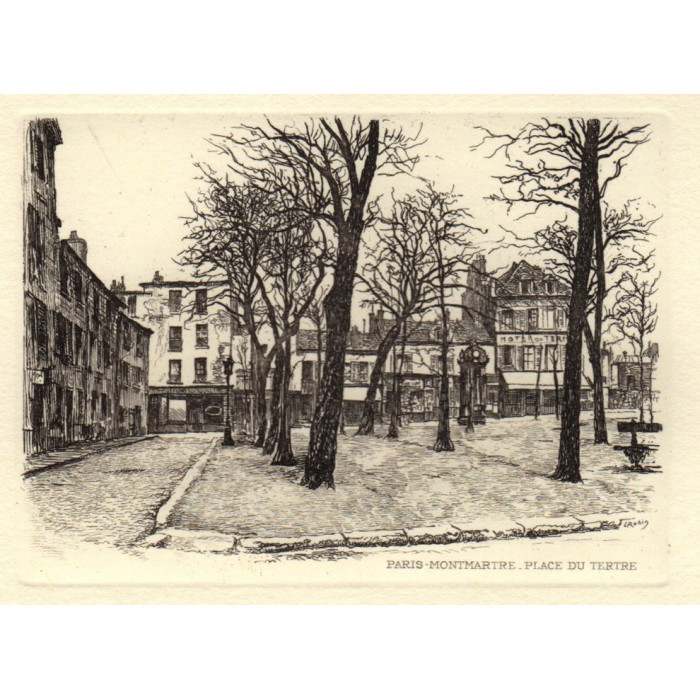 Paris, Montmartre, Place du Tertre
Availability: This product is no longer in stock
New product
Léopold ROBIN
Etching. 
Size without marges :  8 x 11 cm.
Unsigned in pencil as most of the engravings of the artist.
Leopold Robin, born in 1877 and died in 1939, is a French engraver, specialist of etching. He left behind a large collection of engravings signed L. Robin, representing for the most part views of different places in France.