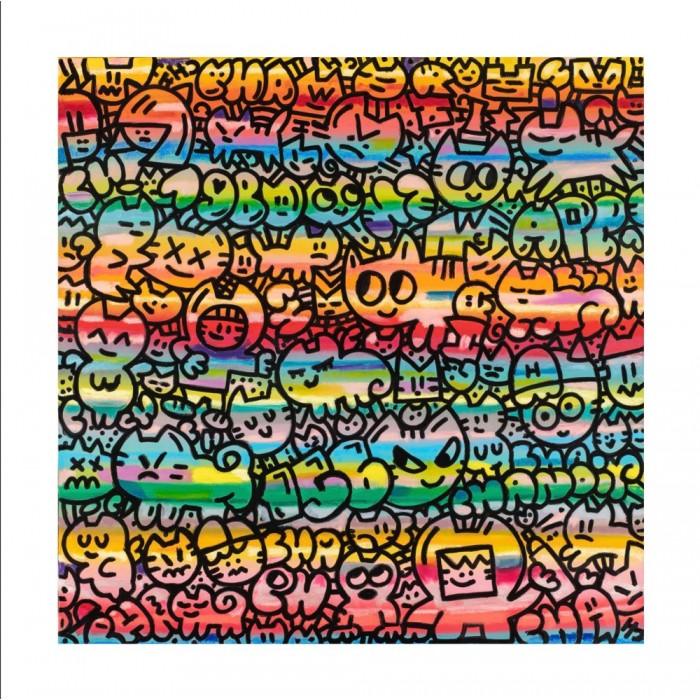 « Des dieux et des chas » ( Limited Edition )
Availability:
New product
/// CHANOIR ///
Limited Edition Numbered and Signed by the artist.
Technique: Digigraphy on paper
Quantity: 30 copies numbered from 1/30 to 30/30
Paper dimensions: 60x60 cm
Publisher dry stamp (YAM)
Original work signed by the artist.
Certificate of authenticity.
/// Biography of CHANOIR ///
Chanoir, Franco-Colombian artist, born in 1976. He lives and works in Paris. Internationally renowned, he is famous for the energy and optimism of his graffiti. He works with a universal visual language, based on the belief that art and artists are agents of positive change. In the mid-1990s, under the influence of pioneering artists like Keith Haring, or the Parisian André, he decided to use the spray can as a means of expression. The work of CHANOIR, which is born in the fusion of Pop Art and Free Figuration, calls on the knowledge of the history of art and feeds on popular humor, childhood memories and sense of aesthetics. contemporary. He develops a graphic style marked by resolute colors, flat planes and figures with simplified and immediate shapes, characteristic of both logos and tags.
In 2019, he was named Knight of the Order of Arts and Letters by the Minister of Culture, Franck Riester