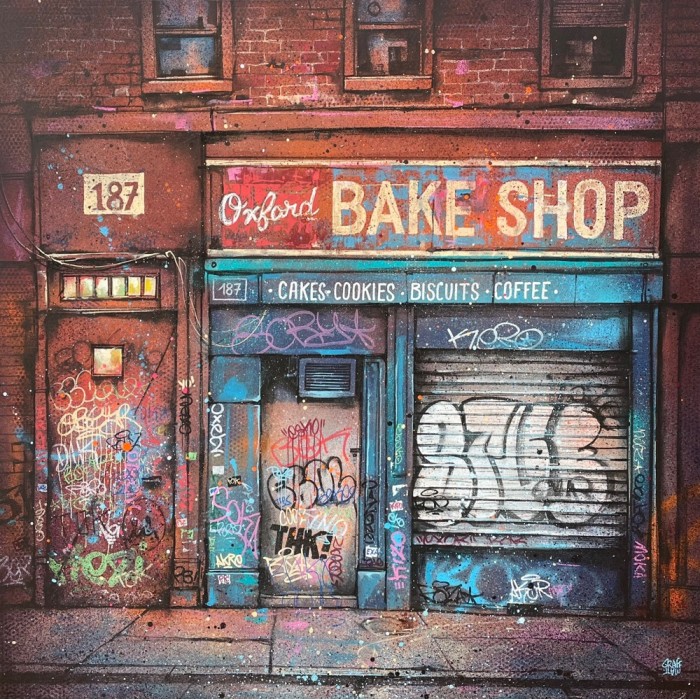 Oxford Bake Shop - Cake Cookies Biscuits Coffee - 187 !
Availability: In Stock
New product
/// GRAFFMATT ///
Painting on canvas.
Acrylic spray on canvas.
Dimensions: 80x80cm.
Original and unique work.
Certificate of authenticity.
/// Biography of GRAFFMATT ///
GraffMatt is from Chambéry.
A street artist who began his first frescoes in 2013, he has since taken part in numerous festivals and has exhibited as far as Hong Kong. He stood out with his fresco at La Défense for the Saato festival and with his depiction of the pandemic-inspired nurse boxer, which featured on the cover of the street art book during the first lockdown.
The urban scene is his main source of inspiration: "it reflects the society in which we live, a landscape in perpetual motion".