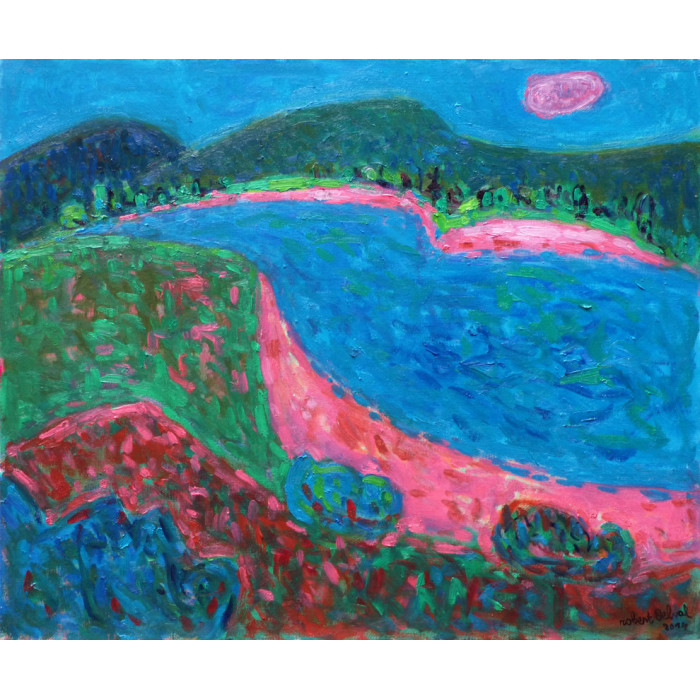 Aulne, finistère sud, 2014
RESERVE
Availability: In Stock
New product
Oil on canvas. Sizes: 46 x 55 cm. Date 2014.
Represent a village, "Aulne", in Britain.
Robert Delval
Born in 1934 in Montmartre. 
His artistic education was forged with street painters in his childhood district, books and museums.  At twenty-five years old, he leaves with only his brushes and his notebooks to live the adventure in Europe, then in the United States ...  Back in France, he spends the spring and summer on the Mediterranean coast, autumn and winter in Megève where he sells his watercolors to passers-by, among them Françoise Sagan.  While he had deposited a small gouache in a framer in Montmartre, André Roussard, notice this view of the Luxembourg garden and asked the framer to tell the painter to go see him at the gallery. We are in 1970, Robert Delval meets André Roussard and thus his first merchant who will accompany him for more than thirty years. From the first exhibition, everything is sold. Together, he will mount many exhibitions in France, the United States and Europe (Belgium, Switzerland ...) and the works of Robert Delval will take place in the collections of very great art lovers.  Robert Delval is a master of color. By large flat areas he knows how to play with perspectives and trailing fields with great technicality.