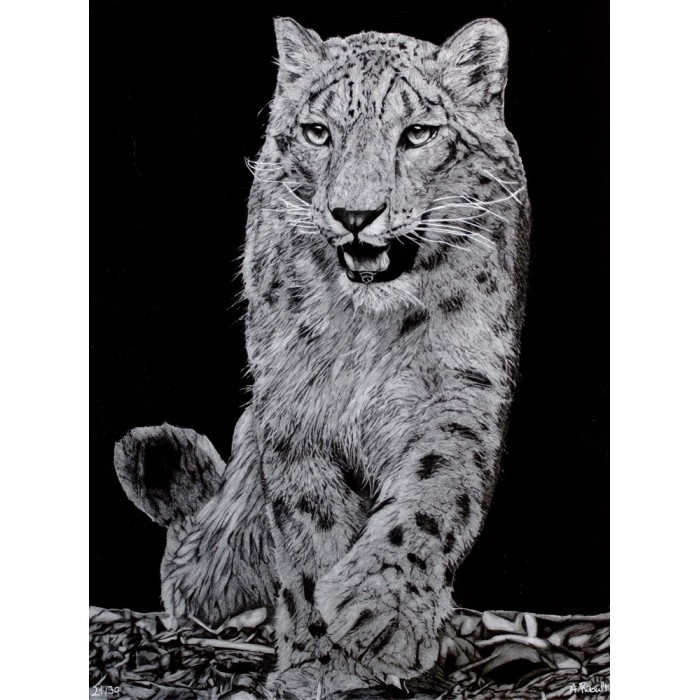 Limited edition - Makhalu, la Panthère des neiges
RAOULT
Availability: In Stock
New product
/// Alexis RAOULT ///
Limited edition of 30 proofs and signed in pencil by Alexis Raoult.
Digigraph on paper.
Size 30x20cm
Certificate of authenticity.
/// Biography of Alexis Raoult ///
After a chaotic life course, and having passed through the "Orphelins d'Auteuil", Alexis Raoult began his artistic career in 2018 at the age of 25 and, in just 3 years, he exhibited in France and abroad. 'International, has won several prestigious awards and is one of the youngest artists to be purchased by a National Museum. Some of his drawings represent more than 500 hours of work.