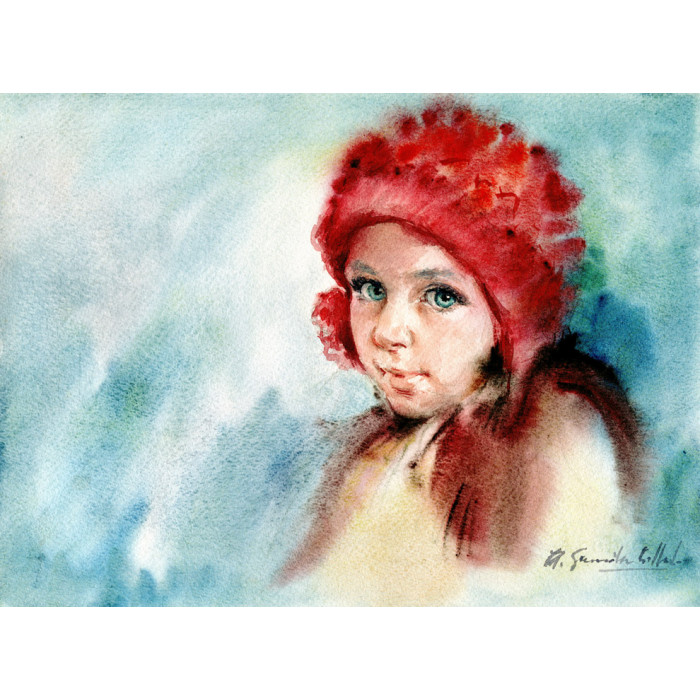 The young girl
Availability: In Stock
New product
/// Antonio GONZALEZ COLLADO ///
Original handsigned watercolor painted in the early 1970s.
Size: 38x28cm
Certificate of authenticity.
/// Antonio GONZALEZ COLLADO was born in 1930 in Spain. ///
In his youth he was a high level gymnast. He went to Paris for a competition in 1955, fell in love with the city and captivated by the discovery of the Louvre, he promised himself to come back to live there. First a student at Montparnasse 80 and at the Académie de la Grande Chaumière, he made his beginnings as a painter in Montmartre, place du Tertre, in 1957. At the time, there were no reserved places, nor of delimitation of territory, each one came to put down his easel with the greatest freedom. During his years in Montmartre, Collado knew the whole microcosm of the Butte.
In 1961, he won his first Prize, the Prix de Deauville. In 1968, he was one of the painters exhibited at the Salon de Toile. The following year it was found in the circus-themed exhibition at the Musée de Montmartre. Then, he exhibited extensively in France, Belgium, Chicago and Canada.
Her painting is soft and charming, her favorite subject is the circus and classical dancers. He particularly likes to represent them in intimate scenes, wearying their slippers, chatting with each other, resting, no performance on stage, just a few paintings showing them in full rehearsal, at the bar.
We recognize him by his palette either bluish or orange-pink, very tender, like his subjects, without any sentimentality. It has entered many private collections and has its unconditional fans.